We cook what we love, with our hearts – Paco Pérez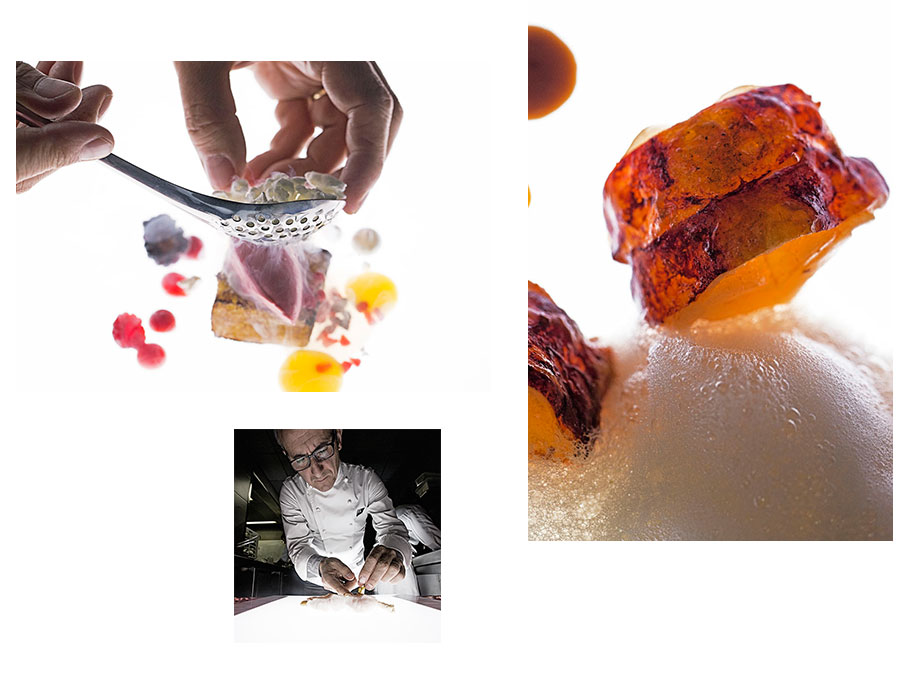 Mediterranean flavoured cuisine
At Enoteca in Barcelona, chef Paco Pérez is true to his principles, based on the freshness of the sea and the essence of seasonal Mediterranean local farm and mountain products. An interpretation of current cuisine with traditional and innovative touches.
A philosophy based on quality raw ingredients, simplicity and elegance, as well as innovation and creativity in each dish.
The concept of innovation is apparent in all of Paco Pérez's culinary creations, which he achieves with a balanced combination of tradition and modern culinary techniques. Dishes that take the essence of traditional cooking as their reference point to be reinvented — generating new textures, flavours, colours and aromas. Creations aimed at the senses with natural Mediterranean products as their foundation.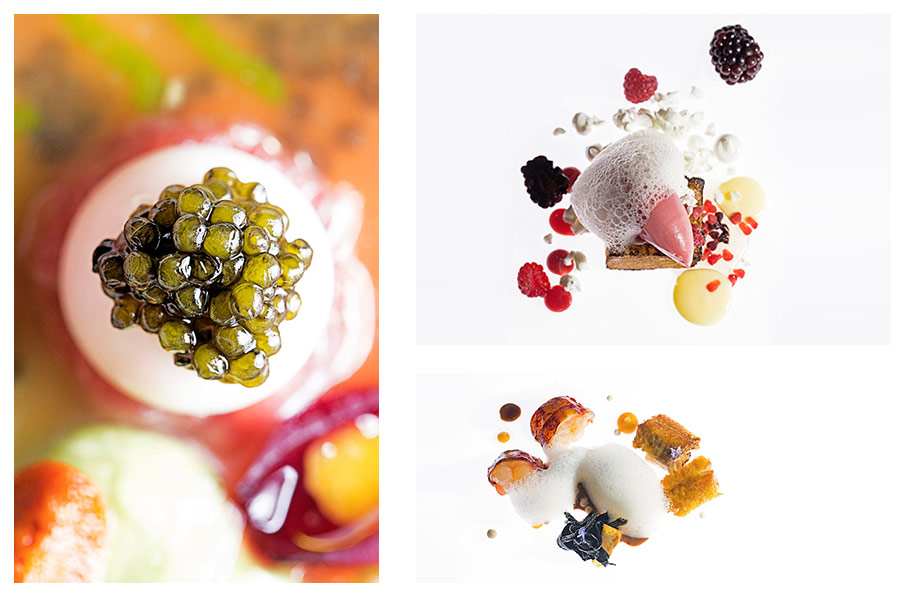 Pure Mediterranean flavours
The dining experience at Enoteca Paco Pérez is defined by the three basic pillars of Mediterranean cuisine: olive oil, wheat and wine. All three feature masterfully throughout the menu. Virgin olive oil, as its highest representative, imbues each creation. Wheat shines in a star role in the menu. And wine as the essential accompaniment, with a balanced cellar to complement this exquisite experience.
Paco Pérez's creative vision, his cooking, which combines avant-garde and tradition, and the work of whole team to provide excellent service, with chef Alexandre Vehí at the helm, make Enoteca Paco Pérez, with two Michelin stars, one of the best Mediterranean cuisine options in Barcelona.