The venue
Barcelona's viewpoint over the Mediterranean
We invite you to enjoy a real experience at the dinner table, surrounded by the seaside and Mediterranean atmosphere that permeates Enoteca Paco Pérez in Barcelona. A bright and open space that enhances its Mediterranean character, well integrated both in the city of Barcelona and its coast.
Enjoy the relaxing atmosphere provided by the large dining room with a very fresh style thanks to its combination of white tones and light wood features, and by the welcoming design of the reception area. And feel the Mediterranean breeze on the terrace with exceptional views of the Olympic port.
In summary, Enoteca Paco Pérez, is defined by its concept as a gastronomic space designed for all lovers of good food who wish to discover the flavours of the Mediterranean.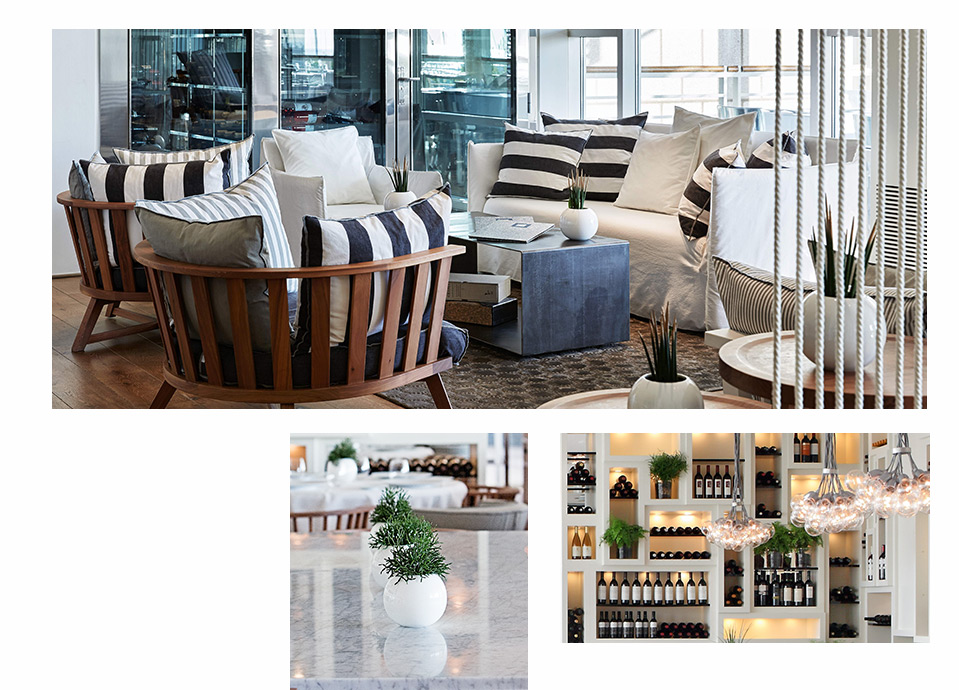 The Cellar
Respecting the importance awarded by Paco Pérez to the world of wine-making, and as a complement to his refined cuisine, Enoteca Barcelona has a balanced cellar offering a selection of over 700 wines.
In the wine menu you will find everything from essential classics to the most interesting, prestigious and innovative winemakers, thanks to our constant search worldwide for new exquisite wines.