Discover the heart and soul of contemporary Mediterranean cuisine at Enoteca Paco Pérez, a Barcelona restaurant awarded with two Michelin stars.
At Enoteca, Chef Paco Pérez offers an imaginative cuisine based on the freshness of the sea and the essence of farm and mountain produce. An interpretation of current cuisine with traditional and innovative touches.
Inspired by the food and fresh products of the Mediterranean, Paco Pérez's innovative cuisine encapsulates the essence of local ingredients. His cooking philosophy is based on quality raw ingredients, simplicity and elegance, as well as the creativity in each dish.
Paco Pérez
From the sea air of Llançà in Girona to the coast of Barcelona. From Miramar to Enoteca Paco Pérez in Barcelona. His cuisine reflects the full essence of the Mediterranean.
Chef Paco Pérez offers us his experience in the best Catalan cuisine direct from the Costa Brava. He has the backing of the five Michelin stars awarded to his restaurants –two Michelin starred Miramar restaurant in Llança, two Michelin starred Enoteca in Barcelona and his Michelin starred restaurant in Berlin, 5-Cinco by Paco Pérez.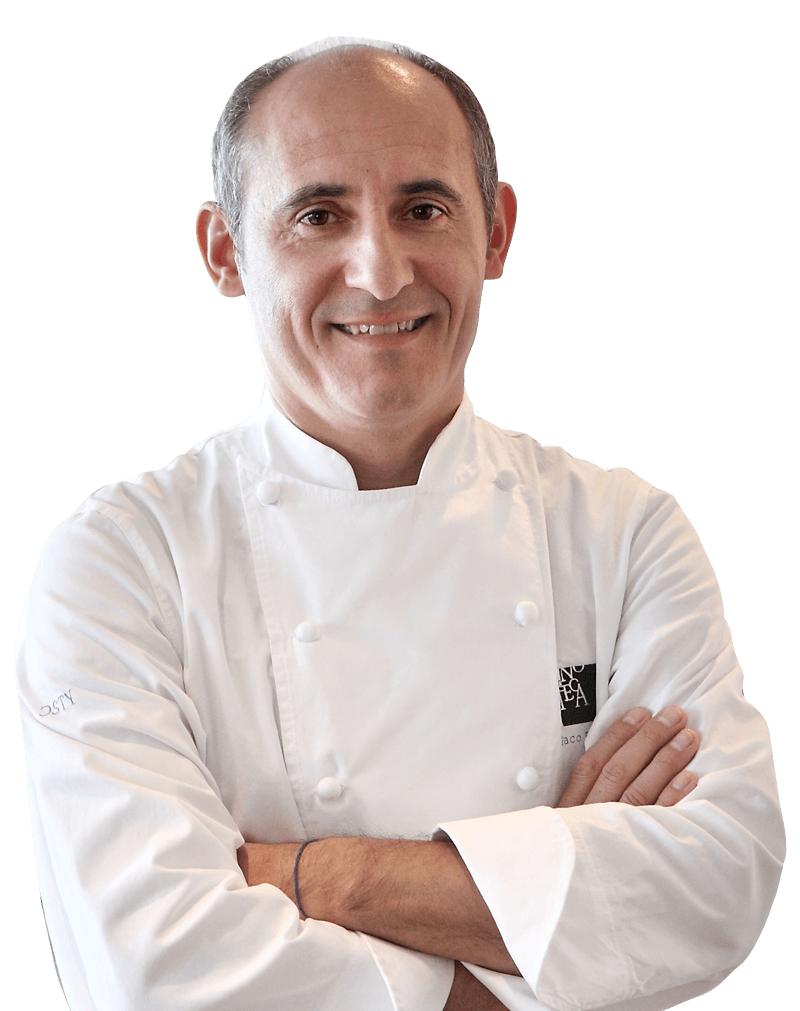 Cuisine
Start discovering the authentic flavours of the Mediterranean with the seductive menu of Enoteca Paco Pérez for this season. A balanced combination of fruits of the sea, farm, and mountains complement each other in a nearly perfect marriage.
Opening hours
Thursday, Friday and Saturday from 19:30 to 23:00
Sunday from 13:00 to 15:30
Contact us
P. +34 93 4838108
enotecapacoperez@ritzcarlton.com
News
Ana Alonso
Enoteca Paco Pérez enhances its profound wine list with the introduction of an exclusive new vintage 'K22 Bonesvalls' in collaboration with local winery Alemany & Corrio. In symphony with Enoteca Paco Pérez's two Michelin starred [...]
Ana Alonso
Catalan cuisine is a perfect combination of tradition, innovation, and Mediterranean flavors. Traditional recipes made with high quality local ingredients are elevated to a gourmet category thanks to the innovation and creativity of the region's [...]
Ana Alonso
In the 2017 edition of the Michelin Guide for Spain and Portugal, Enoteca Paco Pérez confirmed its category: for the fifth consecutive time the restaurant was awarded two Michelin stars by the French restaurant guide. [...]